Check it out! Some Agent Royale poster art work Made for Todd Kerns TKO pledge campaign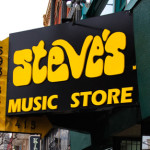 Agent Royale is now available at Steve' s Music Store in Toronto. Featuring the Limited Edition Todd Kerns Dammitwear tee by Agent Royale. Go on down and check it out.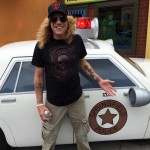 Killer pic of Steven Adler wearing his Agent Royale Toxic Tee. So cool. Love it.