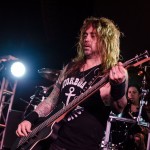 Kelly Lemieux of Buckcherry Rockin one of Agent Royale 's Exclusive tees. Amazing guy, F'n Awesome band.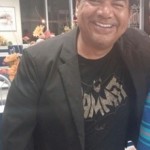 Check out George Lopez wearing a Todd Kerns Limited Edition Tee by Agent Royale. So Awesome.
Hanging out with Guitar God Gary Hoey. He' s gearing up for this years Rock N' Roll Fantasy camp and Rockin his Agent Royale tees. Absolutely Amazing guy to know.